AUSJET/ADCVA Newsletter
October 2023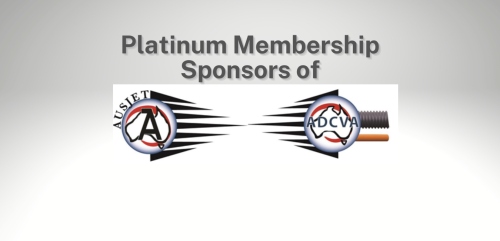 Chairperson's Report
Welcome everyone to the October edition of the newsletter.
I can't believe it has been 12 months of me sitting in the AUSJET / ADCVA chairperson role, it has been a busy year with many projects underway aimed at delivering better outcomes for our members. I'm still committed to representing the organisation, following through with our visions for tighter safety procedures, updating certified training and education, as well as supporting our members wherever possible.
I would also like to congratulate the following people on their election to the 2023 / 2024 Board:
Gerry Murphy – WOMA Australia Pty Ltd
Peter Nicholas – Veolia Environmental Services
Peter Jones – KOR Equipment Solutions
Andrew Gladman – Spoutvac a BUCHER Company
Thank you to everyone that nominated for a position on the board, we had a large amount of interest and I encourage you to get involved in the various projects throughout the next 12 months.
A thank you also to our outgoing board member Rod Purtill, for all his work over the past years, Rod is not completely lost to us, he will continue in his role assisting with the NDD Study.
October marks the 12 month countdown into the AUSJET24 conference and off the back of the success of AUSJET22 we are motivated to make this conference even more successful. If anyone has any ideas on speakers and conference topics that relate to our industry, please reach out to myself or Gabe to put your ideas forward.
To all the companies that have taken up sponsorships or exhibitor spaces, thank you for your early commitment, there are still spaces open and if anybody is interested in taking on a sponsorship or exhibitor space, please get in contact with Gary Fitzroy at Expertise Events, he will be more than happy to tailor something to your specific needs.
Rod has completed a the draft NDD guide for the study in conjunction with LaTrobe University, members would have received an e-mail about being involved in the sub-committee for the NDD study, we have had a great response to this project and there will be more information coming out in the following week.
The Health & Safety Forum committee led by Board Member Peter Nicholas has been established, we are just waiting on a couple of signed charters to come back, and Peter will schedule the first meeting. Thank you to all the people that have volunteered their time for this worthwhile course.
Please do follow us on social media, sign up to our newsletter, and get involved in our projects. We are making sure that there is the chance for everyone to be a part of this inspiring and welcoming organisation, I urge you to take these opportunities and get involved.
Stay Safe.
Lance McKay
AUSJET / ADCVA Chairperson
---
DEN-JET Australia - Platinum Member and Sponsor of AUSJET / ADCVA
DEN-JET is a leading supplier of Water Blasters, Water Jetting Accessories, Safety Equipment, Spare Parts, and Rental machines. The OEM business manufactures High-Pressure Water Blasting Machines and accessories for many applications such as Decommissioning, Industrial & Marine Cleaning, Concrete Demolition, Surface Preparation, Mining amongst many other functions. The company has a reputation for specialist knowledge, quality products with a safety focus, competitive prices, and excellence in customer service.
DEN-JET is proud to celebrate its 10-year business anniversary in November 2023.  A big thank you to our amazing customers! We truly appreciate your business and are grateful for your support. We are much obliged for helping us grow and look forward to serving you for many years to come.  We appreciate working with you, the support you have given us and helping achieve this great milestone for DEN-JET AUSTRALIA.  We are excited about the future and will continue to innovate and look forward to launching some new Water Blasters in 2024.
Martin and the Den-Jet Australia Team
Den-Jet Australia Pty Ltd
24-28 Bowyer Road, Wingfield SA 5013
P: +61 439 118 776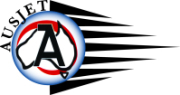 ---
WOMA Australia - Platinum Member and Sponsor of AUSJET / ADCVA
WOMA (Australia) supports its clients with bespoke engineered solutions - this means that WOMA remain at the forefront of recent trends, technological innovation, and emerging developments within the industrial services & fabric maintenance sectors.

Our recent collaboration with two extremely progressive organisations being Woodside Energy & Monadelphous to develop a subsea robotic automation testing facility means that robotic and other developments can undergo full factory acceptance testing (FAT) & commissioning before they deploy to the workface for operational application.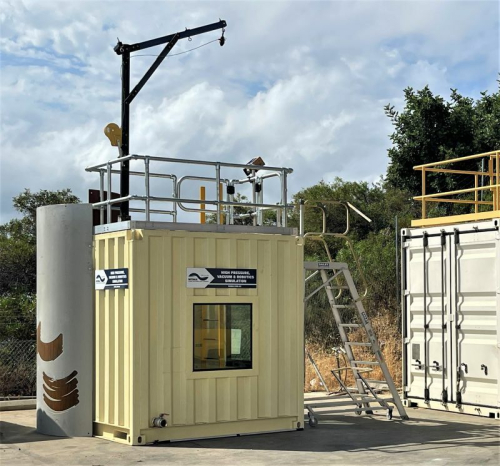 16 Redemptora Road, Henderson, WA 6166
08 9434 6622
---
Class A Training
Class A training relates to the use of high pressure water pumps under 5600 bar litres per minute as defined by Section 1.1 of AS4233:2013.
AUSJET's Online Class A Training meets the requirements set out in Section 7.2 of AS4233:2013 Part 1.
Follow this link to access the Class A Training
https://www.ausjetinc.com.au/training/class-a-training/
0430 391 166
---
New Members
AUSJET/ADCVA welcomes new member
Hyforce Fluid Power Pty Ltd
Based in
Victoria
Hyforce Fluid Power is an Australian company specializing in the supply of hydraulic and industrial hoses and fittings. With two decades of experience in the fluid conveyance industry, we have acquired extensive knowledge and expertise in delivering professional solutions to our clients. We take pride in partnering with world-renowned brands to ensure that our customers receive products of the highest quality. Our unwavering dedication to product innovation and development enables us to keep up with the ever-evolving industry trends and technologies.
Hyforce Fluid Power services companies in the marine, waste management, hydro excavation industries. We offer on-site technical services, breakdown support and hose management system.
- Hose Assembly Customization: Our skilled technicians can create customized hose assemblies tailored to the specific needs of your equipment and applications. This ensures optimal performance and efficiency while minimizing the risk of leaks or failures.
- System Troubleshooting: If you're experiencing issues with your hydraulic or industrial systems, our experts can conduct thorough diagnostics to identify the root causes of problems. We then offer practical solutions to get your systems back up and running smoothly.
- Preventive Maintenance: Regular maintenance is crucial for extending the lifespan of your equipment. Our technical team can develop a comprehensive preventive maintenance plan to ensure that your hydraulic and industrial systems remain in top condition, reducing the risk of unexpected breakdowns.
- Component Upgrades and Retrofits: If you're looking to enhance the capabilities of your existing systems, our technicians can suggest component upgrades or retrofits that align with the latest industry advancements. This can lead to improved efficiency, performance, and safety.
- Ongoing Support: Beyond initial setup, we provide ongoing technical support to address any questions or concerns you might have about your hydraulic and industrial systems. Our team is dedicated to assisting you throughout the lifespan of your equipment.
To learn more about Hyforce Fluid Power Pty Ltd visit their website www.hyforce.com.au
email info@hyforcefp.com.au  phone 0423 170 548
---
AUSJET/ADCVA welcomes new member
Environmental Pressure Specialists 
Based in
Victoria
LEADING SERVICE AND REPAIR SPECIALISTS IN A NICHE MARKET
Environmental Pressure Specialists (EPS) operate in a niche market with regard to service and repair of vehicle-based plant and equipment.
With our high standards and practices, we ensure equipment and part failure risk is always at a minimum. EPS staff are all skilled technicians who tackle any queries with a problem-solving approach.
We are a customer-centric business which is entirely supported by dependable staff who are always striving to raise the level of customer satisfaction.
EPS is competitive on pricing without impacting on our quality, backed with unique skills in specialised services, allowing us to become the industry leader we are across NDD services, truck body service and repairs, custom builds, heavy vehicle maintenance and more.
WHO WE ARE
Environmental Pressure Specialists (EPS) strives to lead the way with an innovative and all-encompassing approach to technology and service for environmental industry service providers.
Our vision is to be a provider of reliable services, parts and equipment that helps keep Australian business strong, and helps keep Australia moving. EPS will achieve this vision through ongoing product support, complete system solutions, skilled technicians and leading customer service.
EPS encompasses a vision that strives to develop business partners and promote the development of a strong industry network by calling on both Victorian and Australian companies.
Environmental Pressure Specialists is dedicated to being the most trusted, competitive and innovative environmental pressure specialists in the industry by providing quality products, backed with unsurpassed service and end-to-end industry experience. EPS offers specialised services with a unique approach that exceeds industry expectations.
Using only reputable and trusted suppliers, we guarantee that we can provide you with the right part for your business. With sound knowledge and detailed information, EPS is confident we can equip you with an end-to-end purchase, with value for money and customer satisfaction always at the forefront of each sale.
Our range of parts include:
NDD Equipment
Hoses and Accessories
Travis Fittings
Water Pumps
Personal Protective Equipment
and more
EPS promises to meet your needs to deliver the outcomes you need. EPS will continue to support you after your purchase, ensuring you have all product information your require as we invest in all of our customers to create long lasting relationships.
VISIT US
Environmental Pressure Specialists are located in the heart of Melbourne's vehicle maintenance district, Dandenong.
We offer onsite and in-house servicing on heavy vehicles including NDD, Combo, Jetter and Sucker Units.
Visit us at 32 Volt Circuit off Edison Road, Dandenong South, VIC, 3175.
To learn more about Environmental Pressure Specialists, go to www.epspec.com.au
Email parts@epspec.com.au  Phone 03 8595 0208
---
AUSJET/ADCVA welcomes new member
Cable & Pipe Locations Pty Ltd
Based in
New South Wales

Cable & Pipe Locations Pty Ltd is a family owned business located on the Mid-North Coast of NSW at Woolgoolga. (between Coffs Harbour & Grafton)
Established in 2001 providing electronic cable locations, which quickly grew to include a fleet of combo vacuum trucks and CCTV pipe inspection units.
Providing services to the private and government sector, our services include :-
Drain cleaning / high pressure water jetting
Vacuum excavation
CCTV pipe inspection and reporting
Pipe relining and point repairs
DBYD certified locators
Liquid waste disposal
We have worked upon small and large scale projects such as water main truck lines, sewer reticulation, solar farms, wind farms, power transmission lines and highway upgrades.
All areas from Newcastle to Tweed Heads, and out Central West to the border.

Learn more about Cable & Pipe Locations Pty Ltd www.cableandpipelocations.com.au
Email shane@cableandpipelocations.com.au  Phone 0408 730 430
---
Safety Snippets
System Control
Under the current version of the Australian Standard 4233.1 - Safe Operation and Maintenance there is a requirement for specific system controls for Class B Equipment
5.3 SYSTEM CONTROL
All systems shall be 'fail to safe state' and incorporate at least two control mechanisms. In manually operated, hand or foot controlled operations, one primary 'shut-off' shall be a 'hold-to-activate' device that will stop the flow of high pressure water, the other being an emergency stop that will stop the motive power. Examples of control mechanisms include—
(a) dump valves;
(b) dry shut-off valves;
(c) electrical and pneumatic control systems;
(d) hand and foot control devices; and
(e) in automated or remote controlled operations (where the operator is not at risk from the water jetting operations) the hazard identification and risk assessment may determine that a hold-to-activate device is not required. In this instance, flow control and an emergency stop will still be required.
3.3.2 Flow control (Part 2)
The system shall be equipped with a device that will shut down the unit, idle it at a low speed, bypass the flow or reduce the discharge pressure to a low level.
GUNS
6.7 HAND-HELD JETTING GUN OPERATIONS
When a hand-held jetting gun is used for jetting operations, the following requirements and recommendations apply:
(a) Persons operating the gun shall have direct control of the water flow.
1.5.8 Jetting gun (Part 2)
A hold-to-activate, portable device using a double action trigger activated by the operators hands with a handle, lance and nozzle.
FOOT PEDALS
6.8.2 CONTROL
The operator inserting the lance and nozzle assembly shall have direct control of the water flow to the nozzle.
1.5.4 Foot control device (Part 2)
A hold-to-activate device using a double action trigger that is controlled by the operators Foot.
Key points
The primary control device must be "hold to activate" and "fail safe" for manual pipe cleaning (Foot pedal) and Gun work (trigger)
The primary control devices must be double action this means the operator has to make a deliberate attempt to activate the device.
The operator holding the the nozzle or gun must be in control of the primary control device
---
Incident Reporting
One of the responsibilities of being a member of AUSJET/ADCVA is to report all incidents. It is important we communicate all incidents within our industry to prevent them from reoccurring and to improve industry safety both here in Australia and now globally through the GICC Global Industrial Cleaning Coalition.
All information is kept strictly confidential and can be reported through our website safety/report-an-incident-/, or directly to our administrator Gabe Wardle support@ausjetinc.com.au. In all cases we request the contact details of the person reporting the incident, so we can work with them to develop an industry safety alert.
When developing the industry safety alerts any reference to the company that had the incident, or the location of the incident is removed. Prior to publishing the safety alert, we send a draft of the alert to the reporting person for their approval prior to distributing the alert to our members and on social media.
What should be reported?
To truly improve industry safety, we would like to see all incidents involving High Pressure Water Jetting, Vacuum Loading, Drain Cleaning and Hydro Excavation reported including:
Accidents

Injuries

Near Misses

Environmental Incident
In some circumstances we understand that some incidents may be placed under legal privilege. In these instances if possible we would request that members simply advise AUSJET/ADCVA that an incident has occurred without specific detail, then at the completion of the investigation and the period of privilege, we can then work together to develop a safety alert.
---
Blanket ban of engineered stone recommended by Safe Work Australia
The use of all engineered stone, irrespective of crystalline silica content, should be banned in order to protect the health and safety of workers, according to Safe Work Australia.
Safe Work Australia recently published a Decision Regulation Impact Statement: Prohibition on the use of engineered stone (Decision RIS)(link is external), which was developed at the request of WHS(link is external) ministers and informed by stakeholder consultation, independent economic analysis, and an expert review of evidence.
Safe Work Australia said the recommendation for a prohibition is based on the following:
Engineered stone workers exposed to respirable crystalline silica are significantly over-represented in silicosis cases. Engineered stone workers are being diagnosed with silicosis at a much younger age than workers from other industries.

Engineered stone is physically and chemically different to natural stone. The high levels of respirable crystalline silica generated by working with engineered stone, as well as the differing properties of this respirable crystalline silica, are likely to contribute to more rapid and severe disease.

There is no toxicological evidence of a 'safe' threshold of crystalline silica content in engineered stone, or that other chemicals found in engineered stone do not pose a health risk to workers.

Silicosis and silica-related diseases are preventable. However, a persistent lack of compliance with, and enforcement of, the obligations imposed under WHS laws across the engineered stone industry at all levels have not protected workers from the health

risks

(link is external)

associated with respirable crystalline silica.
While WHS ministers are yet to make a decision on Safe Work Australia's recommendation to prohibit the use of all engineered stone, Minister for Employment and Workplace Relations Tony Burke said the final report is "powerful and compelling".
"It shows very clearly why we need further action to protect workers from this deadly disease," he said.
"No one should ever contract a terminal illness simply because they've turned up to work. The government is working with the states and territories on a cooperative national response."
Minister Burke said a meeting of WHS ministers will be convened this year to decide on next steps.
In February 2023, following the urging of unions, public health organisations and work health and safety specialists, WHS ministers requested Safe Work Australia consult on the introduction of a ban on engineered stone to be implemented by July 2024 and adopt a broad silica regulation, supported by industry codes of practices, to be included in the Model Laws by the end of 2023.
A number of leading health experts and organisations – including the Australian Institute of Health & Safety (AIHS) – released a joint statement in which they backed calls to ban the use of all engineered stone products.
"As experts in health, disease prevention, and occupational health and safety we are encouraged to see that the report from Safe Work Australia to WHS Ministers supports a complete ban on the use of engineered stone products, irrespective of the level of silica," the statement said.
"This recommendation to ban all engineered stone, including 'low silica' products, is consistent with our calls, the findings of the National Dust Disease Taskforce Report to the previous Federal government in June 2021, and the Draft National Silicosis Prevention Strategy. Current scientific evidence is that a percentage of crystalline silica in engineered stone that is 'safe' cannot be determined."
Although silicosis is a completely preventable disease, as many as 1 in 4 stonemasons working with engineered stone are contracting a form of silicosis that develops after relatively short exposure periods, is severe and worsens relatively quickly.
"Thus far industry as a whole has not been able to demonstrate that workers' health can be protected," the statement said.
"Our aim is to prevent silicosis in Australia. We urge WHS Ministers to immediately adopt the report's recommendation to ban all engineered stone and protect workers who are paying the true cost of our shiny kitchen benchtops."
The ACTU also signed the joint statement and welcomed the Safe Work Australia report.
"Silicosis and silica-related diseases pose an unacceptable health risk to workers. This report shows that there is no type of engineered stone that is safe for workers," said ACTU assistant secretary Liam O'Brien.
"We welcome the decision earlier this year of WHS Ministers to introduce stronger silica rules covering all work. However, this report makes clear that to truly protect the health and wellbeing of workers, we must ban this deadly fashion product once and for all."
The ACTU also resolved to take all necessary steps to ban engineered stone by the middle of next year following a CFMEU motion if government bans are not in place by then.
The ACTU said this will mean union members will not allow engineered stone to be transported or used on building sites across Australia.
"The foreign multinational corporations that manufacture and import this product have known about the risk it poses for decades and have failed to take the necessary steps or warn and protect workers," said O'Brien:"
"We must also ensure that those that suffer from this disease are supported with improved medical treatment and compensation."
To read more News from the AIHS - https://www.aihs.org.au/news-and-publications/news/
---
Publications Available to Purchase
Recommended Practices for the Use of Industrial Vacuum Equipment Booklet - First Edition 2020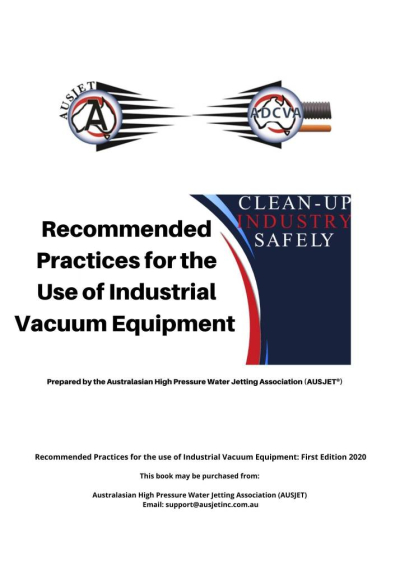 For more information, or to purchase a copy, see Merchandise page or please contact support@ausjetinc.com.au
Recommended Practices for the Use of Industrial Drain Cleaning Equipment Booklet - First Edition 2022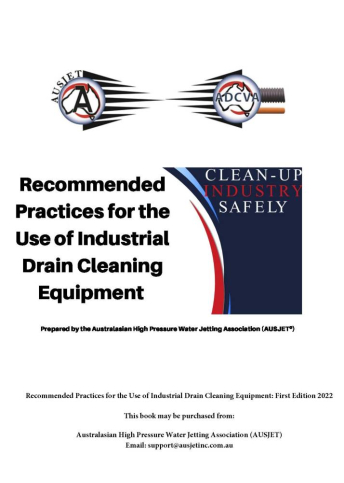 For more information, or to purchase a copy, see Merchandise page or please contact support@ausjetinc.com.au
---
Newsletter and Website Advertising
The AUSJET / ADCVA Newsletter is an e-newsletter which is distributed via email across the membership and other Industry groups and individuals throughout Australasia and internationally; as well as the AUSJET website and across Facebook and LinkedIn social media platforms.
Advertising in the Newsletter consists of either an image advertorial and/or an article advertorial which allows your business to get noticed by those with influence in the Water Jetting, Drain Cleaning, Vacuum Loading and Hydro Excavation industries.
The Newsletter is distributed bi-monthly: February, April, June, August, October and End of Year December.
Newsletter - Advertise your business and services in the next Newsletter
Item

Platinum Member

Member

Non-Member

Newsletter

FREE

As per Platinum Member Benefit

$199.00 per Advertorial

OR

$150.00 ea for four and get two FREE

$600.00 annually

$220.00 per Advertorial
Web Banner - We encourage members to advertise on the AUSJET / ADCVA website (Web Banner) which is displayed at the bottom of this screen and across every page. The AUSJET / ADCVA website is accessed by members, industry, government and the community.
| | | |
| --- | --- | --- |
| Item | Member | Non-Member |
| Web Banner | $380.50 Financial Yearly | (Members Only Benefit) |
If you would like to advertise in the newsletter or on the webpage please email: support@ausjetinc.com.au
Merchandise
Item

Description

Price

Buy Now

Recommended Practices for the Use of Industrial Drain Cleaning Equipment Booklet

First Edition 2022

The Australian first edition of the Recommended Practices for the use of Industrial Drain Cleaning Equipment

Prepared by the Australasian High Pressure Water Jetting Association (AUSJET*)

Members

1 - 10 books $19.80ea

10 books & above $16.50ea

Non-Members

1 - 10 books $27.50

10 books & above $24.20

Members

$19.80

Non-Members

$27.50

Contact: support@ausjetinc.com.au

Recommended Practices for the Use of Industrial Vacuum Equipment Booklet

First Edition 2020

The Australian first edition of the Recommended Practices for the use of Industrial Vacuum Equipment

Prepared by the Australasian High Pressure Water Jetting Association (AUSJET*)

Members

1 - 10 books $19.80ea

10 books & above $16.50ea

Non-Members

1 - 10 books $27.50

10 books & above $24.20

Members

$19.80

Non-Members

$27.50

 

 

 

 

 

 

Contact: support@ausjetinc.com.au

Guideline notes for safe use of a High Pressure Water Jetter

To download a copy of the guide go to Safe Work Australia website:  Safe Work Australia

 
 

Australian Standard AS4223 1 & 2

 

To purchase AS4233 1&2 go to Standards Australia website :  Standards Australia

 

 
 



AUSJET Medical Alert Card (wallet size)

 

$2.50 each 

Contact: support@ausjetinc.com.au

 

 
Previous Newsletters