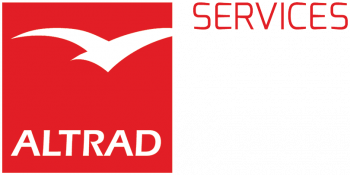 Altrad Services - Asia Pacific
14 Orion Road, JANDAKOT WA 6164
Contact: Stewart Rizzi
P: 0418 396 005
Altrad Services is a global multi-services provider working in partnership with our clients to build, protect and extend the life of their assets.
We deliver complete and innovative solutions, to the required safety, quality and reliability levels whilst providing a safe working environment for all stakeholders.
We deliver the highest standards in asset protection, from construction through to operations and into decommissioning.
Through our highly skilled workforce, we deliver specialist protective coatings, industrial cleaning, insulation, asbestos management, access solutions and training. We are here to understand and safely exceed the expectations of our clients.
Altrad is an industry leader in utilising advanced high-performance high pressure and ultra-high pressure water jetting equipment and associated safety devices.
Designing and investing in cutting edge cleaning and coatings removal attachments, safety back-out preventers, and automated internal and external tube bundle cleaners ensure safety for operators and maximum cleaning efficiency. Our fleet of pumps range from 3,000 – 40,000psi.
We can also supply a range of purpose-built offshore equipment; including vacuum, high pressure, and ultra-high pressure pumps and accessories compliant with Offshore requirements. Our professional approach to equipment presentation and maintenance means all pump rigs are fully stocked and set up to respond quickly to client needs.
Industrial Services
Vacuum loading/unloading
Heat exchanger and fin fan cooler cleaning
Catalyst Unloading and Reloading
Complete column and vessel cleaning
Blinding and hydraulic bolting
Cold Cutting Services
Design & fabrication of custom pumping systems
Online de-sanding of process separators
HP & UHP hydrojet-jetting for cleaning and surface preparation
Tank cleaning and environmental management, including leaded waste management
Hydraulically powered cleaning equipment for use in Zones 1 and 2 explosive atmospheres
Vacuum cleaning automated accessories for surface stripping (NLB SRT Wall Crawler)
Handling of mercury/norms contaminated waste materials such as sludge, catalysts, absorbents, and soil
Map